Crew's team of Expert Witnesses provide reports and testimony on drug issues such as current street prices, trends, prevalence, methods of use, quantities and paraphernalia involved in substance use, cultivation and manufacture. Crew has provided this service since 1997.
Expert Witnesses at Crew consult firms about their needs, are evaluated by their peers and are required to learn and maintain knowledge of legal practice. Good, rapid report writing and clear testimony can alleviate some of the pressure of representing clients who may present in a chaotic way. Often the Crew team pick up on key aspects of a case that, if overlooked, could delay or impede the result.
Crew maintains a database of casework to ensure uniformity of reporting across the team. Our expert team have a vast knowledge of psychoactive drugs including, but not limited to; cannabis, cocaine, opiates, benzodiazepines and New Psychoactive Substances (NPS). We also have experts specialising in areas such as 'poly drug' use and long-term drug taking as well as problematic and recreational drug use.
Crew's expertise is well established in Scottish courts. Crew can be relied upon for up-to-date expertise and credibility, much of it gained through our outreach work that maintains close connections to people who take drugs, as well as through our drug counselling service. Crew has access to local and national information on the price of drugs and regularly carries out surveys of people who take a variety of drugs.
Crew's Expert Witnesses have extensive experience of engagement with other experts and professionals in the fields of criminal justice, health and social services. Crew provides UK wide services with links to agencies and organisations across the UK and Europe.
Crew is a member of the Law Society of Scotland.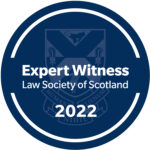 If you're the client
Please contact a defence solicitor and ask about Legal Aid. You can ask your solicitor to instruct Crew to prepare a court report on your behalf. 
Prices
£250: 4 hours or more
£328: 6 hours or more
£410: 8 hours or more
Typical quote
We expect the work to take a minimum of 5 hours, so we would ask for clients to arrange sanction in place for £250 before proceeding. Please note that this is an estimate and is dependent on the number of productions made available for review and the complexity of the case. If the total productions exceed fifty pages, or the experts find additional complexity upon review, we reserve the right to re-quote and will notify you as soon as possible. If further information becomes available after the report has been submitted and you require amendments to be made, we will ask you to ensure that additional sanction is in place at the hourly rate of £41.
Either one of the report signatories would attend court, excluding dates with prior commitments indicated in the report, at a maximum rate of £410 per day plus travel and subsistence costs at reasonable rates. Attendance for a half day may be charged at £250 where reasonable notice has been given and total time (travel plus attendance) does not exceed 6 hours.
What to do next
If you wish to instruct Crew in this, please supply the following (as applicable):
letter of instruction that states precisely what you wish us to consider and report on in this case and the date by which you require the report
police witness statements
forensic report
mobile telephone report if one is to be used in evidence
police expert witness report if ready
any statement your client might have made (full transcript of interview)
any corroborating evidence of your client's apparent addiction or dependency to substances
if appropriate: how your client affords the amount of drug attributed to them
copy of any notations (tick lists, etc)
copy of photographs of cultivation
lists of equipment such as lights/fans/heaters/hydroponic systems/plant cuttings
any other evidence that may be relevant to this case
trial dates as they become available
To request a quotation please email us with your client's name and Procurator Fiscal reference.
Meet our Experts
What our Expert Witness Clients have said
Whilst in favour of the charges:
your report has been helpful and instrumental in negotiations regarding value
Whilst the Expert was not in favour of the charge of intent to supply and concluded it undetermined after considering the evidence presented:
client pled guilty to an amended charge to reflect simple possession and no further action was taken by the court
Whilst in favour of the charges:
we managed to use the report to get a more realistic valuation of the drug which in turn mitigated the client's sentence
When asked to provide a report with short notice:
sterling work