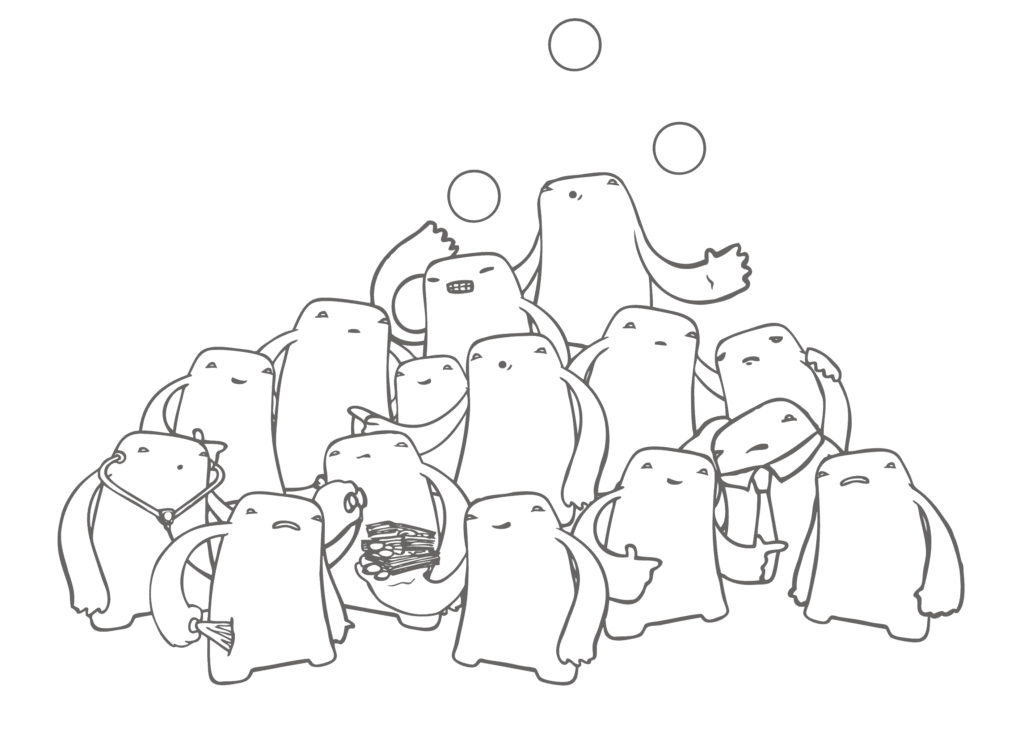 We are thankful for the skill, tenacity, imagination and dedication of volunteers, staff and partners of Crew who continue to support our harm reduction work: 
Scottish Families Affected by Drugs, Scottish Recovery Consortium, Scottish Health Action on Alcohol Problems, Alcohol Focus Scotland, Scottish Drug Forum

 

Scottish 

Drug and Alcohol partnerships; 

Edinburgh Psychological

 

Therapies Alliance; Substance Use Network Edinburgh.

 

Drug Harms Assessment and Response Team.

 

Scottish Government Alcohol and Drug National Support Team and 

National 

Contingency Planning Group (drugs including alcohol).

Scottish Government Drugs and Psychoactive Substances Forensic Centre for Excellence Working Group

.

 

Health Scotland's Monitoring and Evaluation of Rights, Respect, Recovery Group

.

 

European Nightlife Empowerment and Wellbeing Network (

NEWNet

) Peer Education in Nightlife Settings (PINS) European Peer Educators' Network

.

 

GSK IMPACT Award Winners Alumni Network and Cascading Leadership Programme Steering Group (facilitated by the King's Fund)

.

 

Lothian Death and Harm Reduction Oversight Group

.

 

Public Health England National Intelligence Network, Drug Harms Assessment and Response Team

.

 

Scottish Drug Policy Conversation

.

 

Our Partners in YPSUS (Edinburgh Young People's Substance Use Service): The Junction, Health Opportunities Team, Circle and

the Adolescent Substance Use Service 

SX Scotland 

 

NHS Lothian Healthy Respect and Chalmers Centre 

 

Barnardo's Fit to Work project team @ 525 Ferry Road.

 

Dunedin Canmore Youth Projects team and young people in Oxgangs.

 

Kaimes

 School and the other 6 Edinburgh secondary schools we engaged with this year.

 

Edinburgh, Napier and Heriot Watt Universities.

 

LGBT Youth, Canongate Youth Project, Young Carers and all the youth support agencies we are proud to continue working with. 

 
Our funders:  
City of Edinburgh Council: Edinburgh Alcohol and Drug Partnership

; 

Communities and Families and NHS Lothian Health Promotion Service 

 

Scottish Government: Drugs Policy Unit 

 

T

he

 

Corra Foundation, the 

Walter Scott

 

Giving Group

, the

 

Tudor

 

Trust

 

 
We also thank Julie Christie; Chris Sagar; our anonymous donors; the M E Swinton Paterson Charitable Trust; the Robert Haldane Smith Charitable Foundation; the Irving Memorial Trust; the Souter Charitable Trust; the JTH Charitable Trust; the Isabella Memorial Trust; the James Inglis Testamentary Trust; the Harpan Trust; the Walker Family Charitable Trust; the Nancie Massey Charitable Trust and the Place Hotels Group.