Opening times and access
Both our Drop-in at 32 Cockburn St, and our Digital Drop-in service are open to the public:
Mondays 1–5pm
Tuesdays 1–5pm
Wednesdays 1–5pm
Thursdays 3–7pm
Fridays 1–5pm
Saturdays 1–5pm (we are closed on Sundays).
The Digital Drop-in can be accessed via:
What is on offer at the Drop-in?
The Drop-in space at 32 Cockburn Street, in the centre of Edinburgh, is run by staff and trained peer volunteers. We aim to create a fun, friendly and informal atmosphere where you can access:
free up-to-date information, advice and one-to-one support about drugs and sexual health
free condoms and lube via the NHS Lothian C:Card service
free pregnancy testing
free period products
free Take Home Naloxone kits and training (for anyone aged 16 or over, see information below)
free testing for HIV, hepatitis B, hepatitis C, gonorrhoea, chlamydia and syphilis (see below for service and booking information)
free DJ workshops
information about volunteering with Crew
information about Crew Counselling and Support Services, including complimentary therapies (when available)
a safe space to chat to someone in confidence about any concerns around your drug use, someone else's use, and accessing our drug counselling or other services.
Accessing naloxone
Anyone aged 16 and up can access naloxone, the opioid overdose reversal medicine, for free from the Crew Drop-in — we also train you how to use it. Find out more about accessing naloxone at Crew.
Accessing testing
Pregnancy testing is free at Crew. Testing is done onsite (at the Drop-in) and uses standard urine tests which can be done from three weeks after unprotected sex or from the first day of a missed period. No appointments are needed, just come along to the drop-in during opening times.
We also provide free testing for blood-borne viruses and some STIs. Current options for testing at Crew are:
Testing for hepatitis B, hepatitis C and HIV – this is available most afternoons. We use dry blood spot testing (pricking a finger with a retractable sterile needle and putting the blood sample onto special absorbent cards). Results take around 2 weeks to return and are given face-to-face at the Drop-in. To book a slot, drop us an email at dropin@crew2000.org.uk or free text 07860047501.

Waverley Care Rapid Testing @ Crew

(rapid HIV & syphilis testing) – provided in partnership with Waverley Care and available to anyone who feels they should get tested, you can get results while you wait! This service runs fortnightly at Crew on Thursdays 5–7pm. To access simply

click here

to book online or visit Crew Drop-in for details. Waverley Care also provides rapid HIV & syphilis testing at other locations across Edinburgh, the Lothians, and Forth Valley. To find out more, visit the

Waverley Care website

.

Full Sexual Health Service Fridays @ Crew – provided in partnership with NHS ROAM Team, this service is walk-in (no appointment needed) and open to anyone who feels they should get tested. We are pleased to offer full STI screening including chlamydia, gonorrhoea, rapid testing for HIV and syphilis. We will also be offering an assessment for access to PrEP.  The service usually runs from 10am-12pm on the following dates:

Friday 4th August 10am-12pm
Friday 1st September 10am-12pm
Friday 29th September 10am-12pm (replacing the originally scheduled 6th Oct pop-up)
Friday 3rd November 10am-12pm
Friday 1st December 10am-12pm
Information for professionals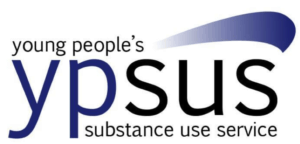 Crew Drop-in Services are part of the Edinburgh City-wide network of organisations known as the Young Person's Substance Use Services (YPSUS). We work with young people who are taking drugs including alcohol and can offer ongoing one-to-one support.
We also offer bespoke drug and sexual health workshops for young people which aim to challenge opinions around risky behaviours, build confidence and resilience, and promote positive wellbeing. Training is also available for anyone working with young people who would like to increase their knowledge of the risks associated with drugs and effective harm reduction strategies and develop confidence in discussing issues connected to drug use including alcohol. To find out more please download the information leaflet or contact dropin@crew2000.org.uk.