There is currently a disruption to the supply of 5ml ampoules containing sterile water that are used for safer injection. This disruption is affecting the whole of the UK. This means that some IEPs (needle exchanges) may not have water.
Anyone who injects drugs should use a sterile source of water for each injection and avoid sharing sources of water. If you cannot access an unopened ampoule of sterile 'water for injection' the next best thing is water that has been boiled in a kettle and cooled. If no sterile containers to draw water from are available draw cold water directly from a tap of clean drinking water. Water from ampoules that have already been opened, open containers of water or juice that others have shared from or non-sterile sources of water such as toilets should always be avoided.
Avoid stock-piling sterile water for injection. IEPs (needle exchanges) also provide foil and other harm reduction materials.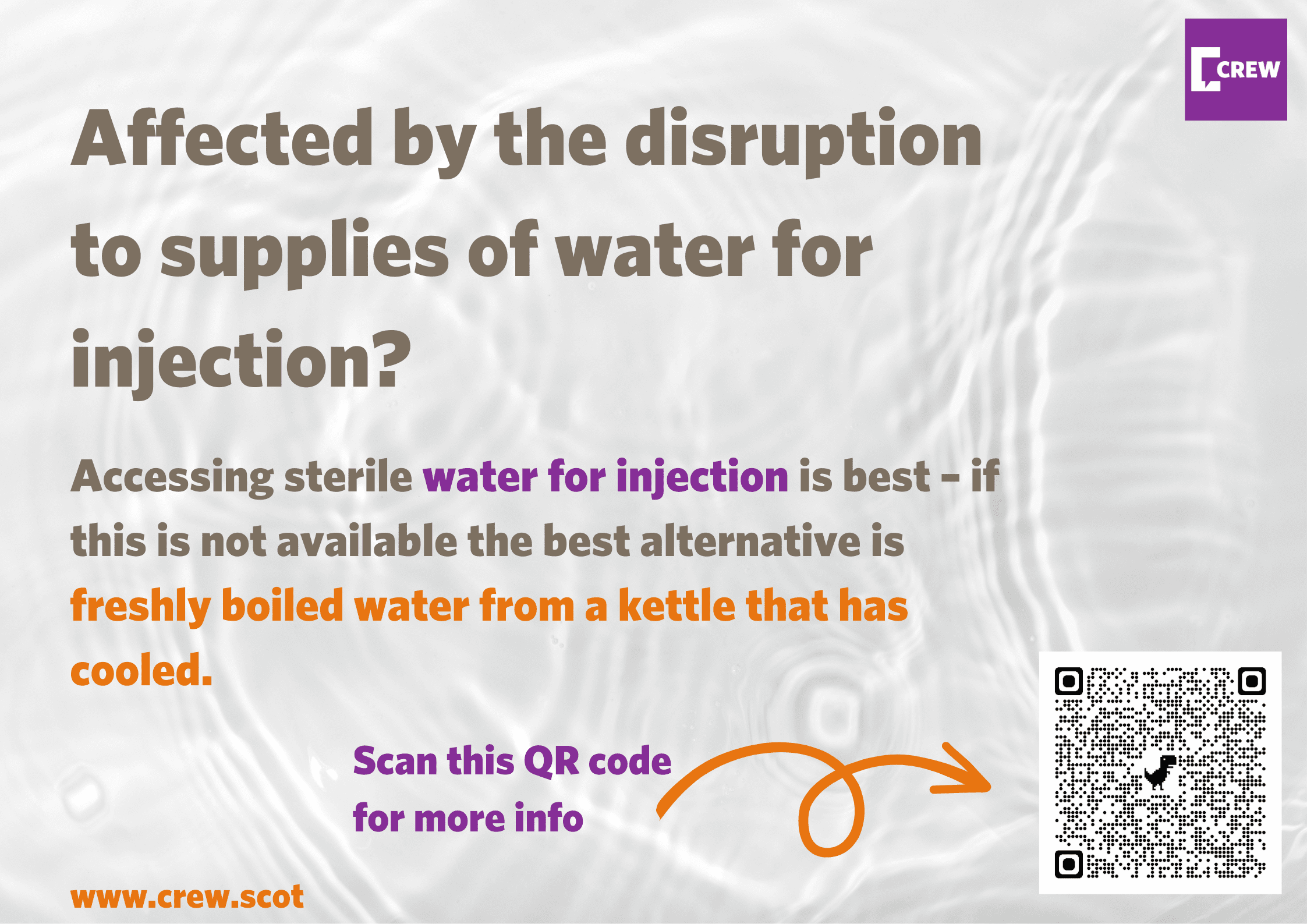 Useful links